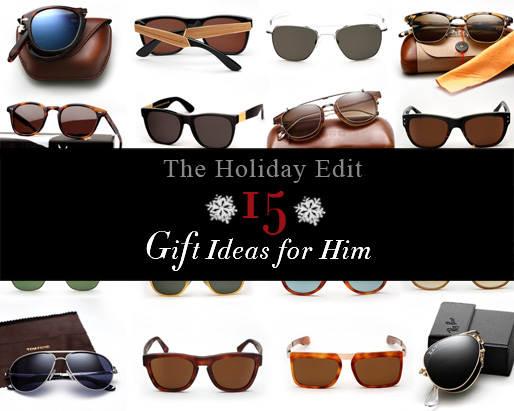 With the holiday fast approaching and so many sunglasses to choose from, it can feel overwhelming. But worry no more, our Gift Guide has you covered.  From this year's best sellers, to new arrivals, to limited editions — aviator's, wayfarer's, P3's…. our editor's favorite 15 shades for your special man that are sure to go over well.
Check them out below: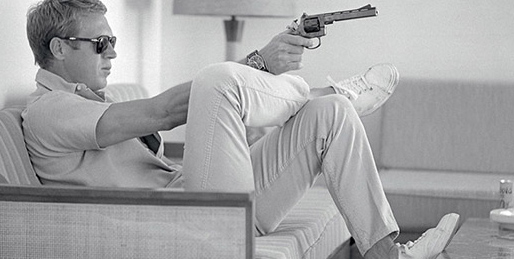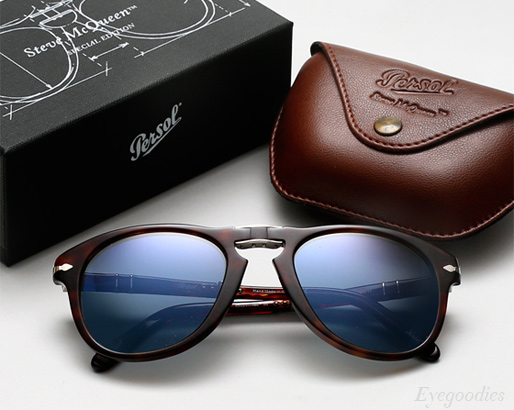 An icon reborn. We present Persol's very limited 714 Steve McQueen Edition — and a gift we know will make any man very happy.
There are a couple key and cool distinctions between the standard  714 and the limited 714SM featured here, including: inward folding hinges which showcase the signature Persol double arrow, as it was originally in the 1960's and on the pair McQueen wore. Exclusive lens options including technologically advanced blue lenses.  And last but certainly not least, the frame is topped off with limited edition packaging and a premium Italian leather pouch which easily slips into a coat pocket.
Shop Persol 714 Steve McQueen Edition >>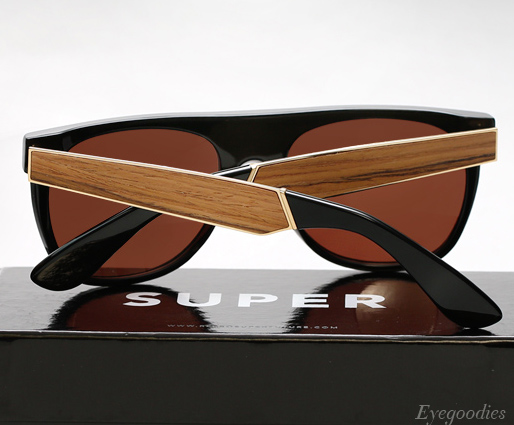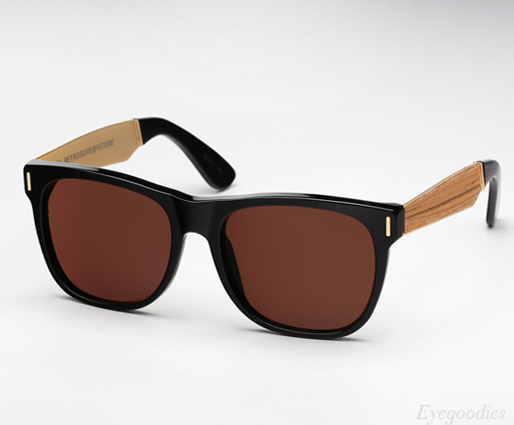 Super elevated its craftsmanship with this wealthy pair of sunglasses, which encompasses real wood veneered to the metallic gold arms.
Shop Super Francis G Wood sunglasses >>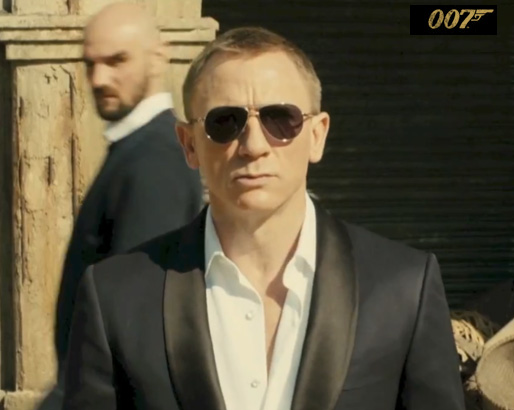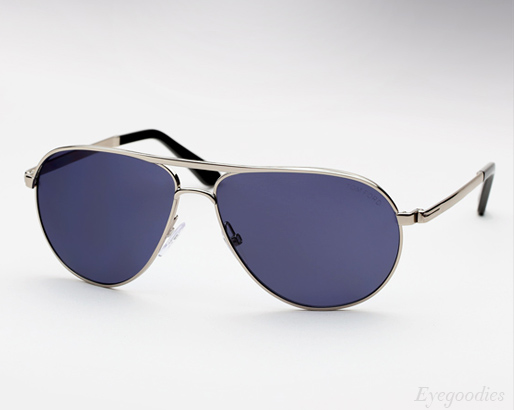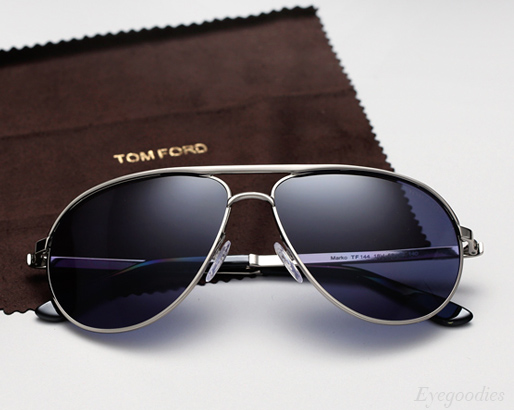 The Tom Ford Marko never lost its allure ever since being sported by the world's favorite secret agent James Bond(Daniel Craig) in "Skyfall".  A great gift for any Bond fan, or just about anyone who appreciates a unique well-fitting pair of aviators.
Shop Tom Ford Marko sunglasses >>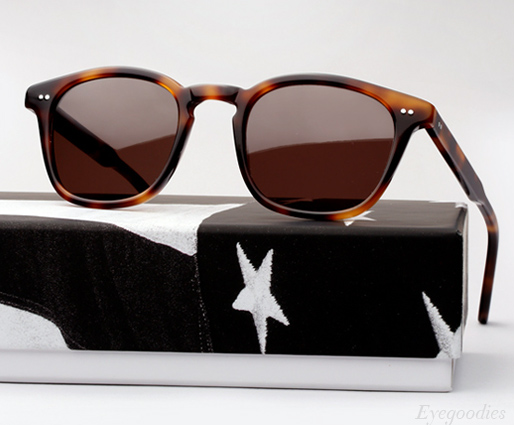 Garrett Leight California Optical joins forces with esteemed American designer Mark McNairy for a limited edition capsule collection: "MADE IN AMERICA". The frame, simply entitled 'Number 3′, incorporates the best of two worlds — American craftsmanship and premium Japanese acetate.

Shop Garrett Leight X Mark McNairy No. 3 >>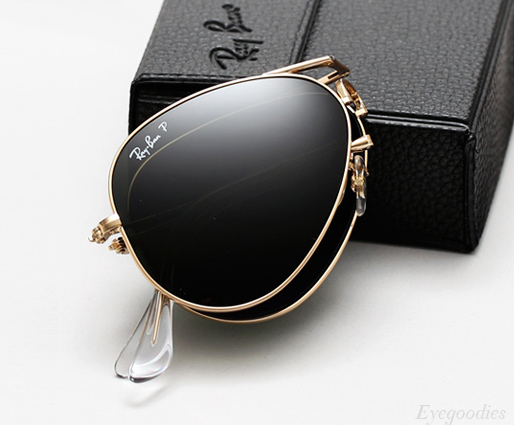 A classic with a twist.  Ray Ban's innovative utilitarian take on their iconic aviator, the Folding Aviator RB 3479. The Folding Aviator is the same exact classic proportions as the original RB 3025, but has hinges discreetly placed at the bridge and on the temples which allows it to fold down neatly into a compact case– perfect for easy storage and transport.
Shop Ray Ban 3479 Folding Aviator sunglasses >>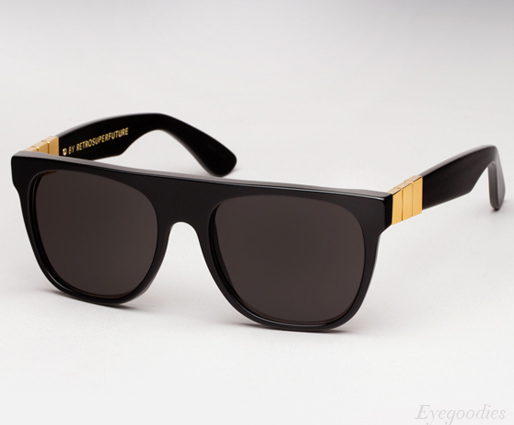 A throwback to the late iconic Italian designer Gianni Versace. Classic black sunglasses with chunky 3 bar gold detailing on the temples evoke an era, style, and culture of success in excess.
Shop Flat Top Gianni sunglasses >>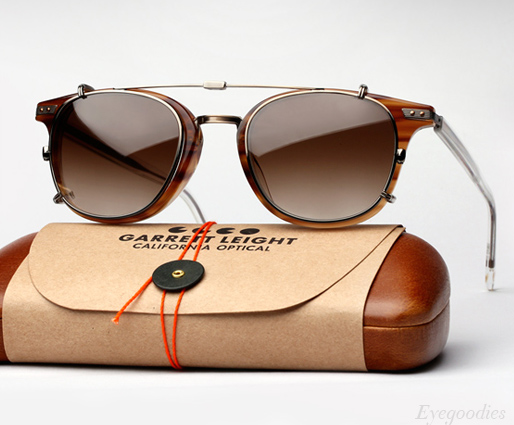 The Venezia is a timeless shape with clean lines and a nice comfortable fit. Its rich with intricate antiqued metal details and combines custom acetate colors with transparent temples revealing a beautiful underlying filigree design. It also comes complete with a cool folding metal sunglass clip, allowing it to be worn as a sunglass or eyeglass — either way it's undoubtedly a unique and fresh piece.
Shop Garrett Leight Venezia w/ Clip >>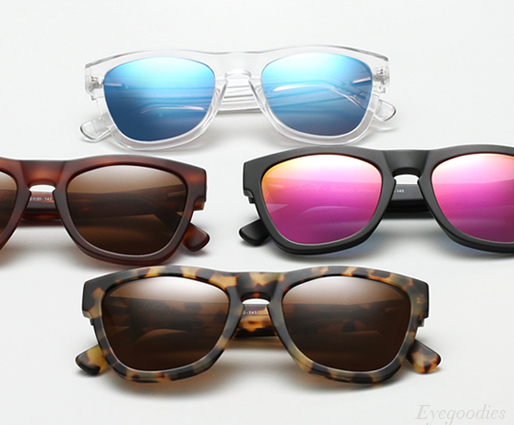 A special edition collaboration between Illesteva and the recently departed rock icon Lou Reed – we present the Waverly. The Waverly is a timeless frame that works well on most faces; it features a key-hole bridge and is offered in an assortment of colors ranging from the classic to those with colored mirrored lenses.
Shop Illesteva X Lou Reed, Waverly sunglasses >>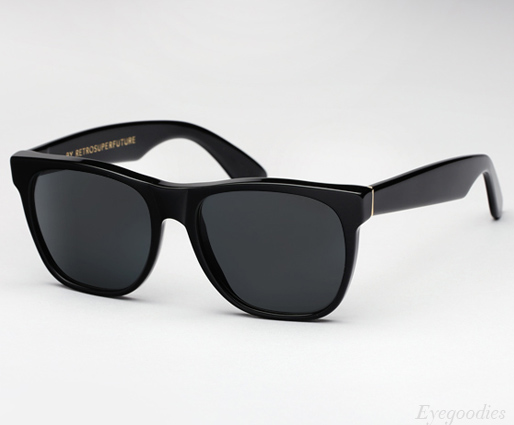 A quintessential all black wayfarer with premium Zeiss polarized lenses to eliminate that harsh winter glare.
Shop Super Basic Black Polarized sunglasses >>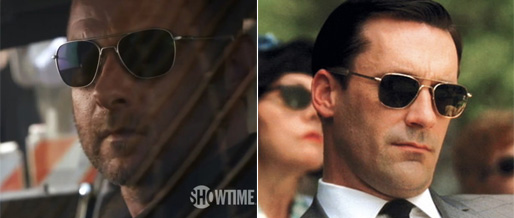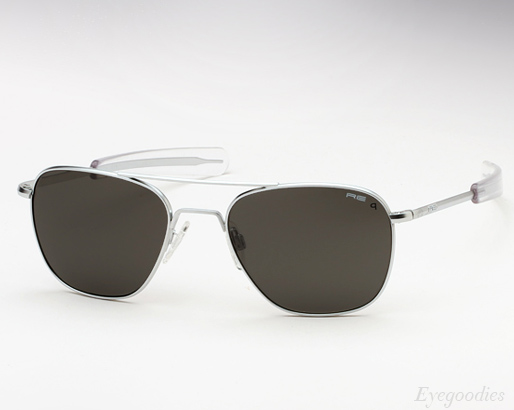 The Randolph Engineering Aviator is an iconic frame with equals parts style to substance – form and function at its best.
This masculine squared-off aviator features signature bayonet temples designed to comfortably contour the wearer's head.  Featured in magazines such as GQ and Esquire, and worn by the likes of Don Draper (Jon Hamm) on the hit show Mad Men (in the 23K gold color), as well as recently worn  by Liev Schreiber (Ray Donovan)in the new Showtime hit series Ray Donovan (in the matte chrome color).
Shop Randolph Engineering Aviator sunglasses >>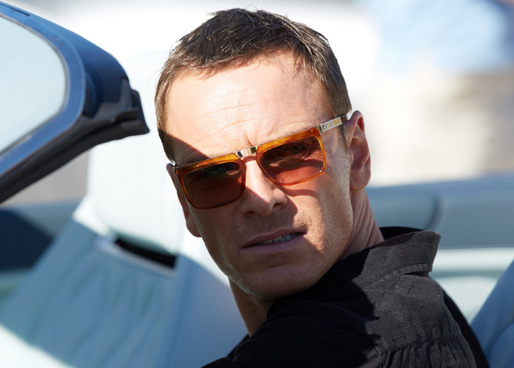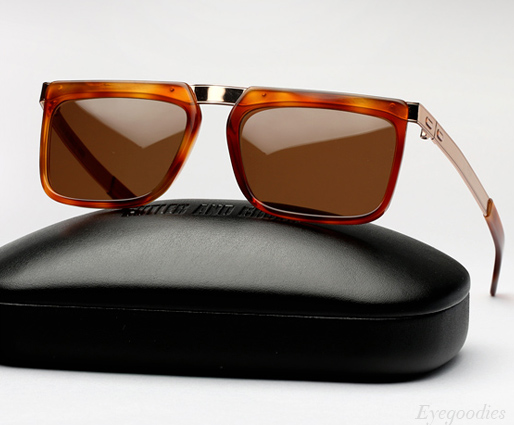 The 1057 model is part of Cutler and Gross' "Hong Kong Motorcycle Club", a premium and exclusive men's collection.  Inspired by 1960's French policemen, the sunglasses feature straight temples designed to comfortably contour the wearer's head and also fit neatly while wearing a motorcycle helmet.  Adding to their status, they were recently worn by Michael Fassbender in the Ridley Scott film ""The Counselor".  The 1057 radiate power, style and unquestionable quality.
Shop Cutler and Gross 1057 sunglasses >>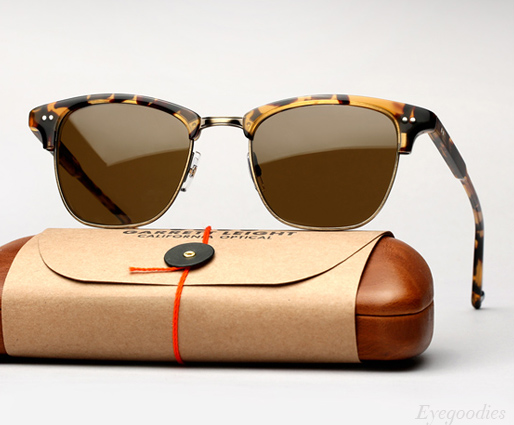 The Lincoln is Garrett Leight's take on a classic 1950's style.  It combines beautifully cured acetate with a stainless steel eye wire and bridge, as well as a custom nosepads for a finely tuned fit. Also worth noting, the Lincoln sunglass features mineral glass lenses with a back side anti-reflective coating for superb optics.
Shop Garrett Leight Lincoln sunglasses >>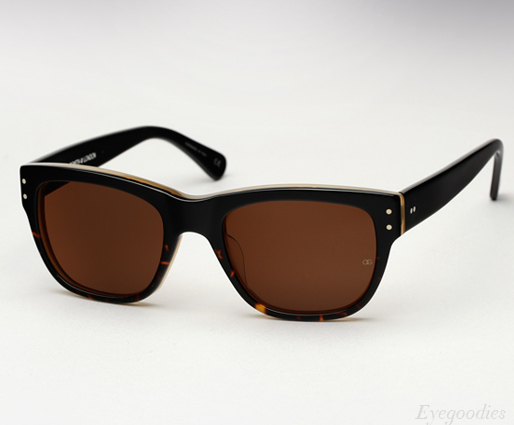 The Oliver Goldsmith Consul (1959) was named after the Ford Consul car that was made in Britain and launched between 1951 and 1962.  A timeless wayfarer design, the Consul features thick and chunky Italian acetate, real hand drilled riveted hinges with exposed circular pins, and offers an exceptionally nice fit for most faces. Featured above in Oliver Goldsmiths signature "Tortoiseshell Split" color.
Shop Oliver Goldsmith Consul sunglasses >>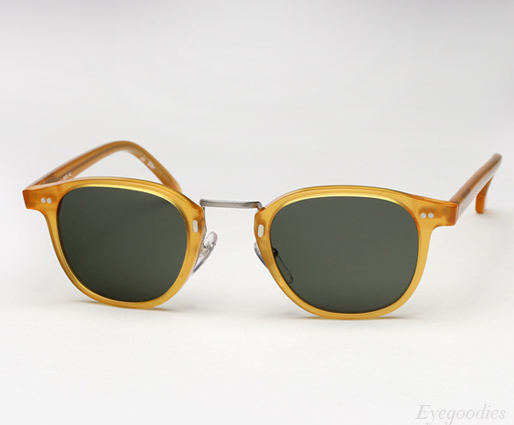 The metal bridge and circular pins adds a nostalgic touch to this classic style. Featured above in a unique and timeless color combination of "Blond" paired with silver metal and grey/green lenses.
Shop Illesteva Tribeca sunglasses >>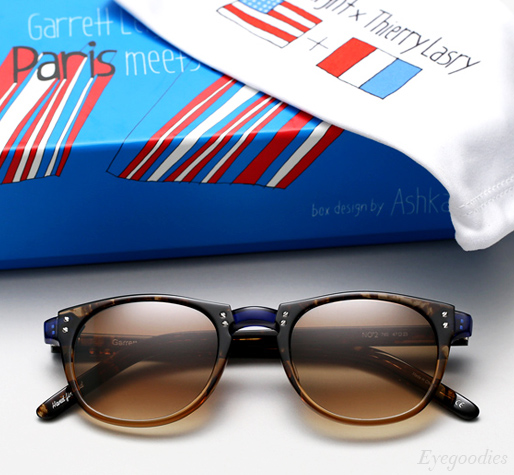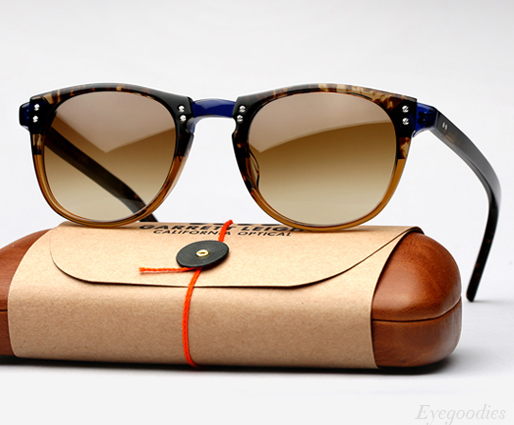 "Los Angeles meets Paris"
Los Angeles based Garrett Leight California Optical and renowned Parisian eyewear brand Thierry Lasry, join forces for their second limited edition collaborative release. The sunglass, simply named "Number 2″ takes a classic shape and imparts a deconstructed twist.  It features blue acetate components at the bridge and temples which showcase the exposed hand-drilled rivets and screws.
Shop Garrett Leight x Thierry Lasry No. 2 sunglasses >>
Shop All Editor's Choice Sunglasses for Men >>
OTHER GIFT GUIDES:
Our Editor's Top 15 Women's sunglasses >>