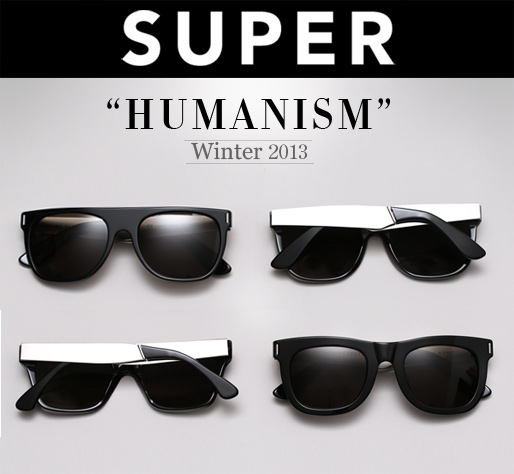 Just in time for the Holidays, SUPER sunglasses winter 2013 collection is now available.
The second winter installment from their Humanism range is both concise and strong.
It gives us some fresh new staples, such as the Silver Francis (black and silver) series, a much awaited brethren to the beloved Black and Gold's.  As well as technical firsts for the brand, such as full-on colored mirrored Zeiss lenses to keep cool while blocking out that harsh winter glare.
Without further ado, let us proceed to the round up…
The Collection:

Classic black frames (finished in class) with silver temples.
The next incarnation: Black & Silver's are here.  Subtler than the black and golds, the SILVER FRANCIS are just as versatile. They can be dressed up or down and are perfect to switch it up.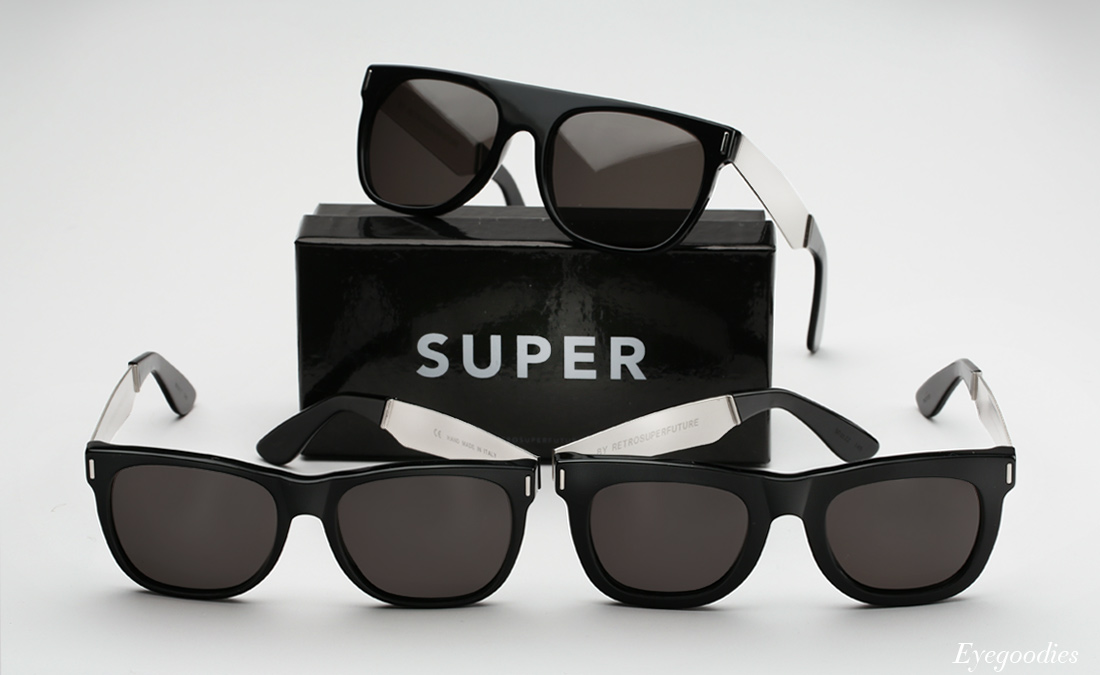 (click image to view larger)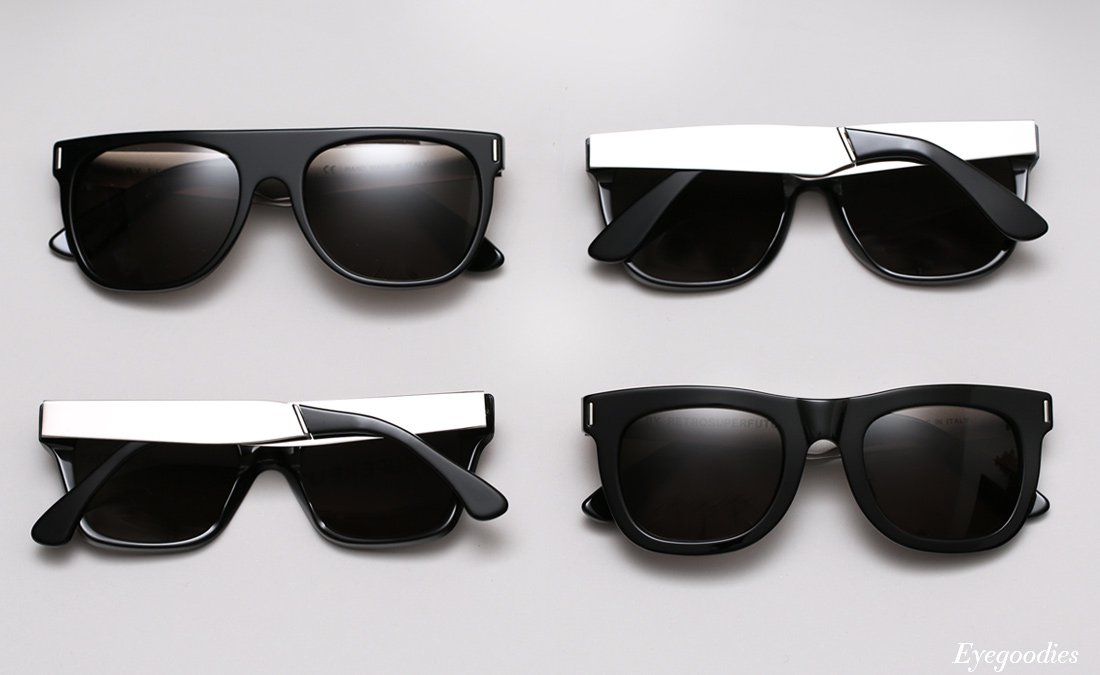 (click image to view larger)
SHOP Super Silver Francis sunglasses  | Available in:
Basic Shape  >>
Flat Top >>
Flat Top Large >>
Ciccio >>
America >>


The MONTANA features highly technical mirrored lens optics by Carl Zeiss that offer maximum protection in the most extreme of outdoor conditions.  The strong mirrored lens may be reminiscent of the 1970s and '80s, yet the lens is set in a completely modern and lightweight skeleton.
Super's Panama model features golden sunset mirror lenses, the 49er model aqua green mirror lenses, and the Racer model deep purple blue mirror lenses.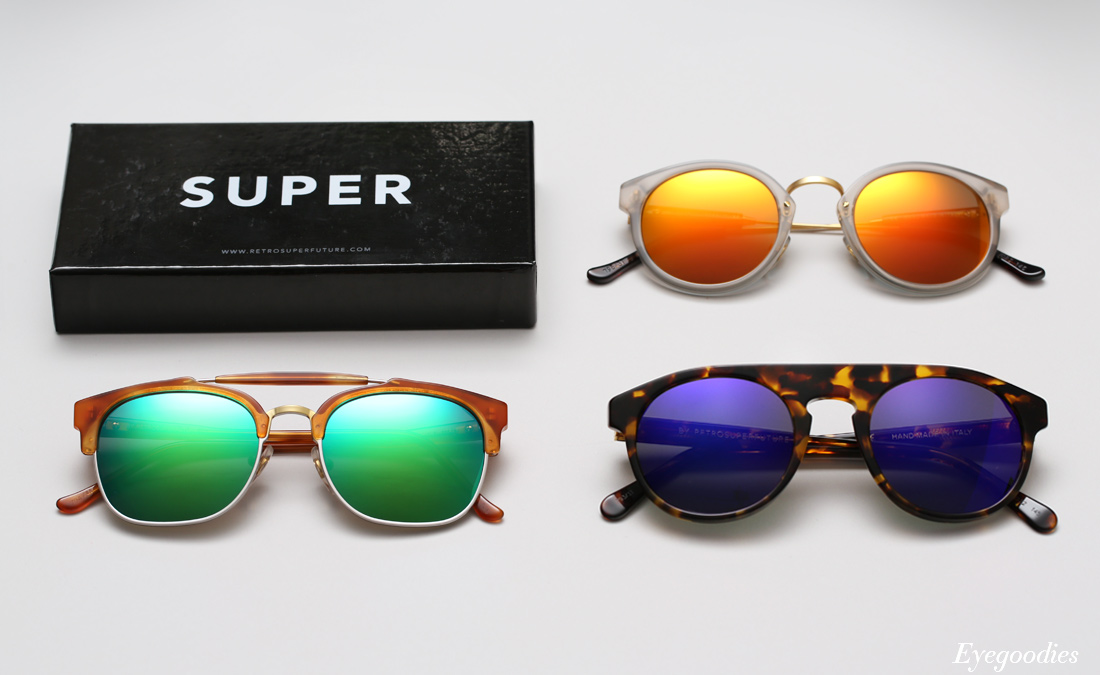 (click image to view larger)
SHOP Super Montana sunglasses::
Panama Montana (golden mirror lens) >>
49er Montana  (aqua green mirror lens) >>
Racer Montana (deep purple mirror lens) >>


The new Lizards are another great opulent addition to the Super lineup.  Their Basic Shape model is meticulously hand-covered in premium embossed Italian leather.  Available in black and dark brown.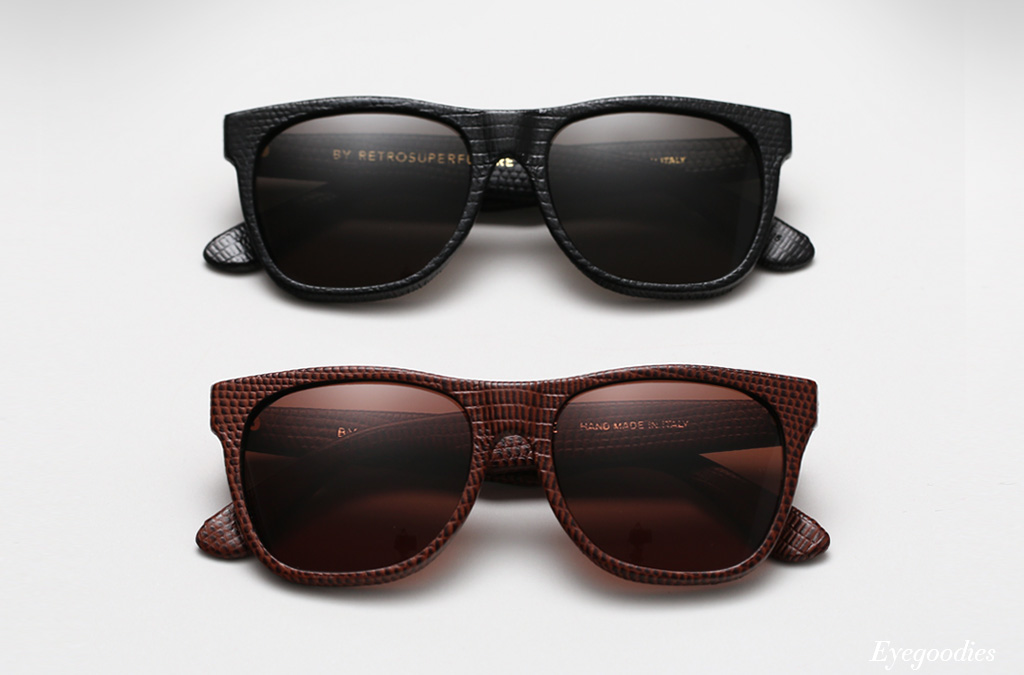 (click image to view larger)
SHOP Super Lizard sunglasses | Available in:
Black >>
Brown >>


Deep striped tobacco acetate is completely engraved revealing hieroglyphic–inspired graphics . Available in the Basic Shape and Flat Top small.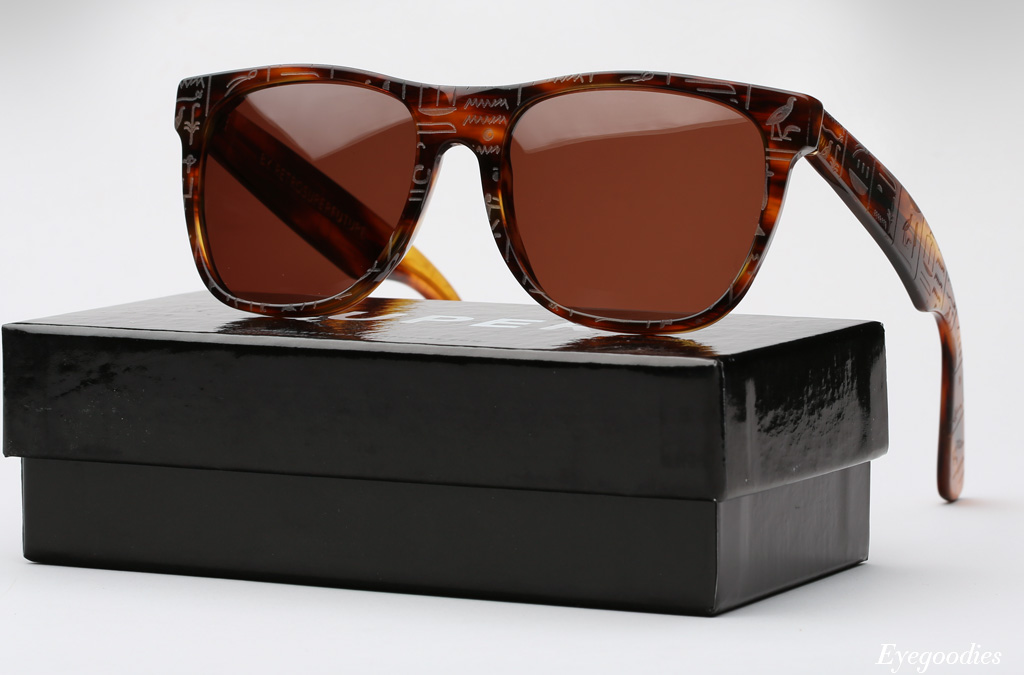 (click image to view larger)
SHOP Super Hieroglyphic Acetate | Available in:
Basic Shape >>
Flat Top Small >>