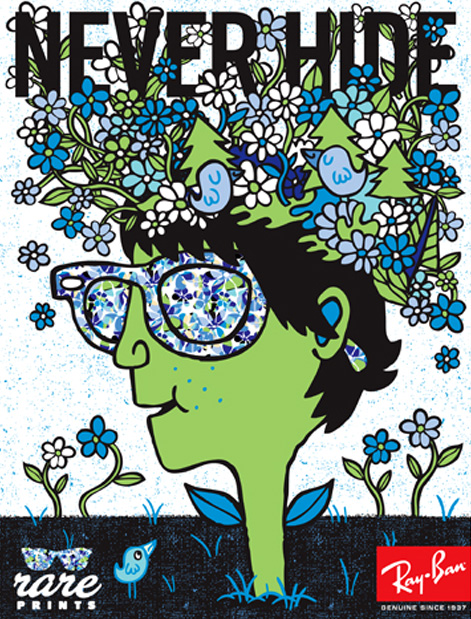 Fitting in perfectly for Spring and Summer, Ray Ban updates their all popular original wayfarer RB 2140 this season with special limited edition prints.
To mark the limited edition and distinguish it from their standard Ray Ban RB 2140 Wayfarer, the frame comes packaged with a special edition red Ray Ban box and case, Rare Prints certificate of authenticity, as well as each frames inside temple is labeled indicating the rare print series.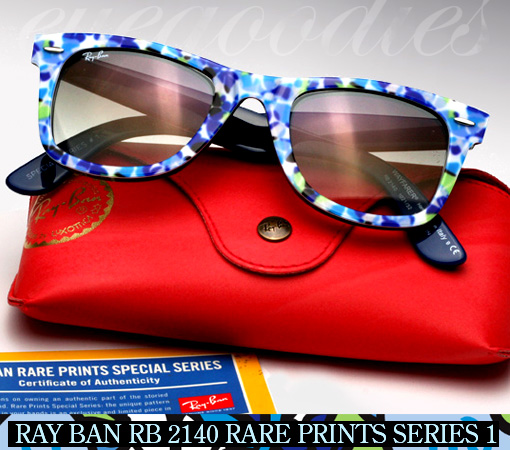 Ray Ban's Rare Prints Special Series # 1 features an eye-catching floral design.
SHOP Ray Ban RB 2140 Rare Prints Series 1 Sunglasses >>
Ray Ban Rare Prints Special Series # 2 features the New York subway map officially licensed by the Metropolitan Transit Authority (MTA) of New York.
SHOP Ray Ban RB 2140 Rare Prints Series 2 Sunglasses >>