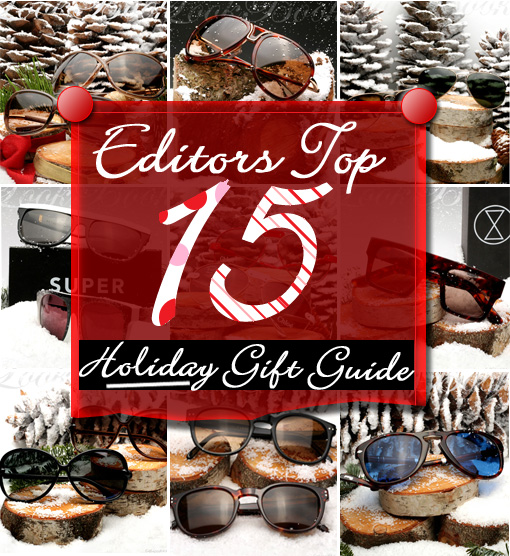 The Holidays are in full swing! With only 15 days left 'till Christmas, we thought its the perfect time to help out with our Editor's Top 15 Holiday Gift Guide. And so we're offering this simple guide, "To kids from 1 to 92″ …..we've got the perfect shades for you.
So without further ado: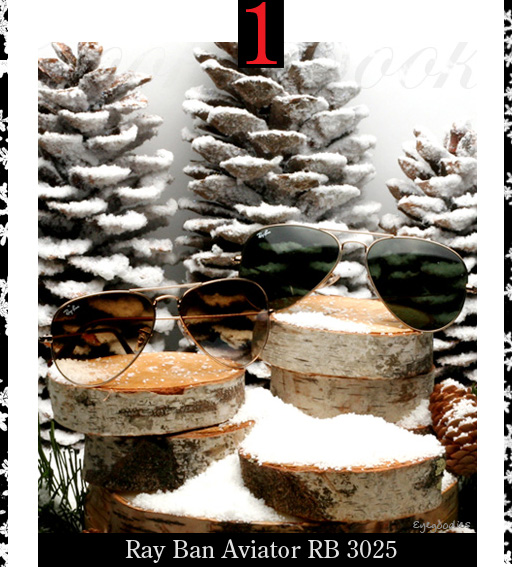 Always in style, Ray Ban Aviator sunglasses are the heart of Ray Ban's tradition of quality. Even into Ray Ban's fourth decade, the popularity of the Ray Ban RB3025 Aviator has never faded and it has truly earned it's title as the "classic all American Sunglass". Pictured above in the NEW, Gold with Brown gradient lenses (left) and the Original, Gold with G15 lenses (right).
Shop Ray Ban Aviator RB 3025 >>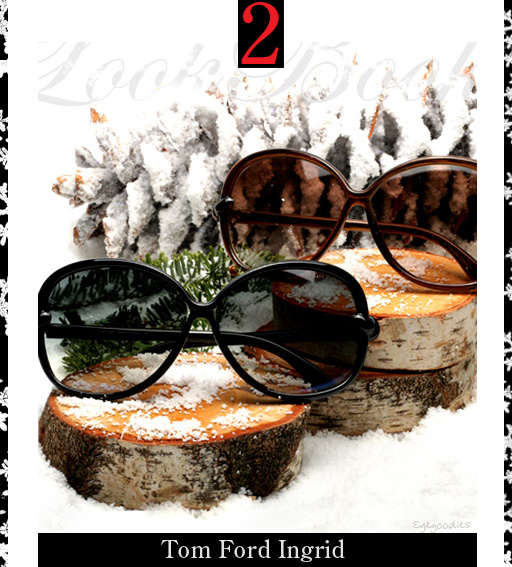 Brand NEW for 2010 the Tom Ford Ingrid TF0163. This elegant, well fitting, new and fresh designed, feminine shape frame is sure to make your special lady happy.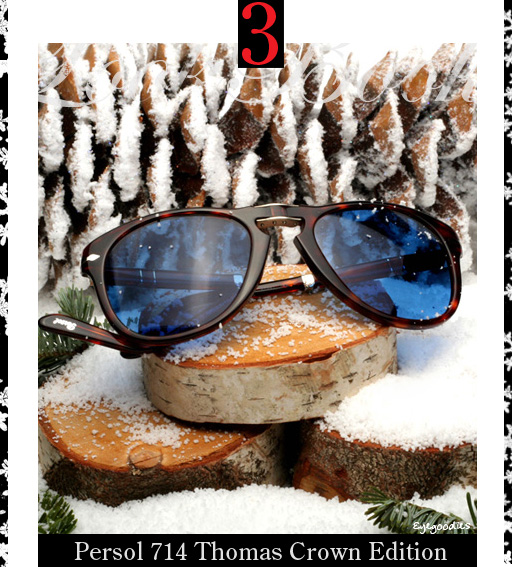 The re-birth of a classic. The Persol 714 custom Thomas Crown edition is the perfect gift for any Steve McQueen fan or anyone who is simply a fan of cool. Definitely the most noted Persol 714 worn by McQueen,both on an off screen, was with custom tinted blue lenses; which made a special guest appearance in the film "The Thomas Crown Affair". To pay tribute to this we are offering an eyegoodies exclusive: the Persol 714 with custom blue lenses. The top quality French optical lenses manufactured by Essilor and custom tinted to the perfect shade of blue(shown above in tortoise with blue B lenses). For more info check out our Persol post.
Shop Persol 714 Thomas Crown Edition >>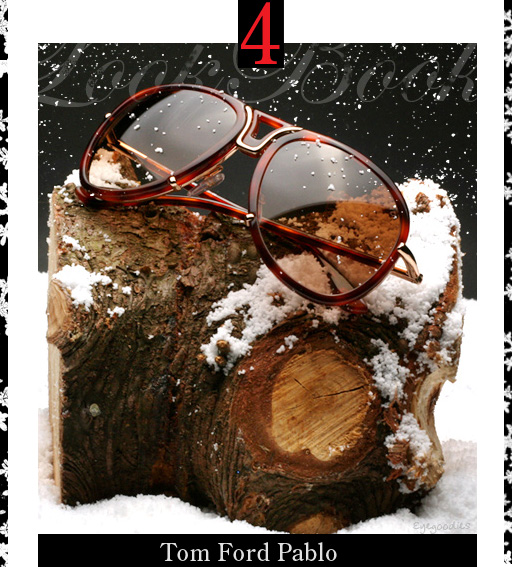 The Tom Ford Pablo aviator sunglasses are some serious shades. They come with 2 sets of lenses: One set of lenses that fit right into the metal frame and the other set of lenses in plastic inserts giving the luxurious look of combination shades. Sunglass connoisseurs will notice the similarities to the Tom Ford Hawkings aviator (TF001 now extinct) from his debut line. The difference is the Tom Ford Pablo aviator fits MUCH better; they are a little smaller and better proportioned, fitting both men and women extremely nice. These Tom Ford aviator sunglasses have already been spotted on celebrity's such as Brad Pitt. Real sunglass history buffs will notice the influence of an old (1970's) Ted Lapidus aviator with the plastic inserts in, and the Porsche Design Aviators (1980's) with the plastic inserts out. The Pablo is offered in 3 colors gold/light havana (pictured above), gunmetal/dark havana, and gold/black. This is a very unique piece offering 2 different looks built into one pair of sunglasses.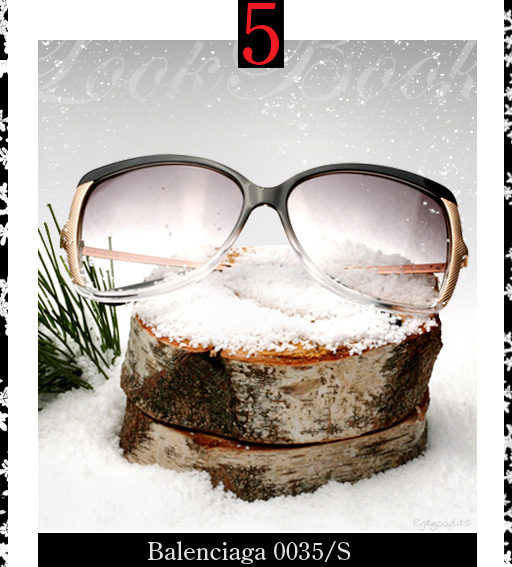 The Balenciaga 0035/S is a great new addition to the Balenciaga sunglass collection. Vintage inspired with glamorous style, the Balenciaga 0035/s is the epitome of high fashion at its finest. These large butterfly shaped sunglasses fit most faces extremely well and feature unique textured rose gold detailing along the edges. They have been seen on celebrities such as Kim Kardashian, Rhianna, and, Halle Berry.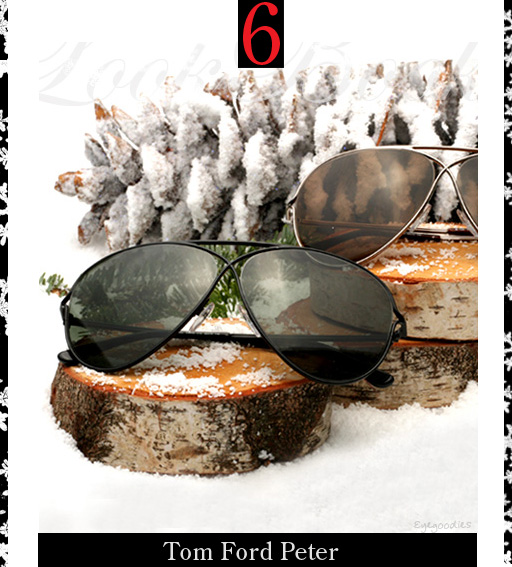 Brand New for 2010 The Tom Ford Peter TF0142. Tom Ford is at it again with a new distinct and ultra modern aviator. The TF 0142 sunglasses will be featured in the up coming tom ford ads.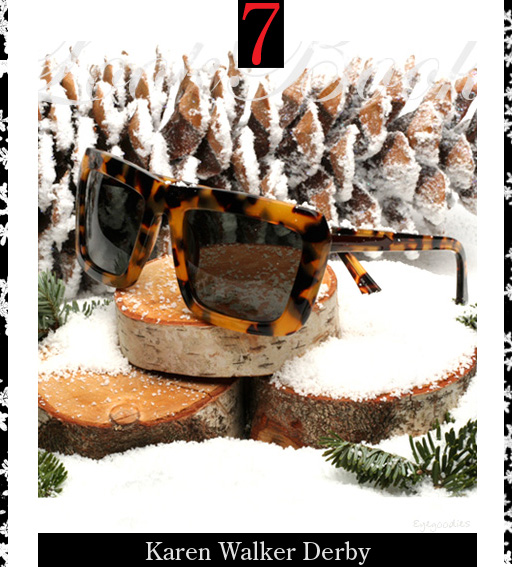 The New Zealand born designer, ever since debuting her run way collection, has enjoyed an ever growing following with collections that are effortless and unpretentious. The Karen Walker Derby Tortoise are classic sunglasses with a modern line and subtle Karen Walker detailing. The Tokyo Tortoise frame with green lenses (pictured above) are a great timeless color combination.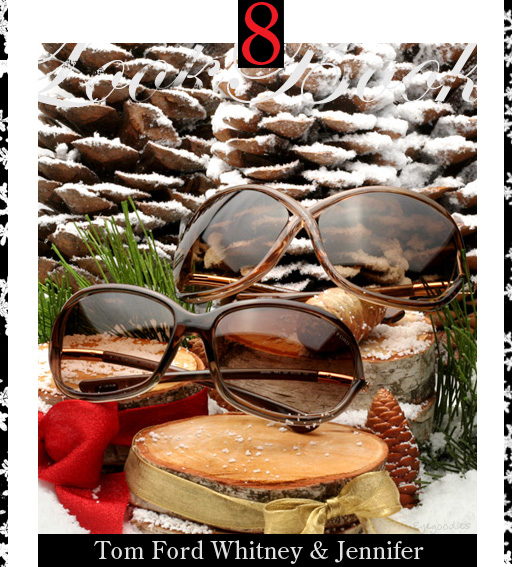 Two break out hits from Tom Ford's debut sunglasses collection, the Tom Ford Whitney and Jennifer are updated for the 2010 season with some fresh new colors. For those of you not familiar with these sunglasses, they are extremely versatile. Light weight, sporty, chic, and stylish they can be effortlessly either dressed up or worn for a workout.
Shop Tom Ford Whitney >> | Tom Ford Jennifer >>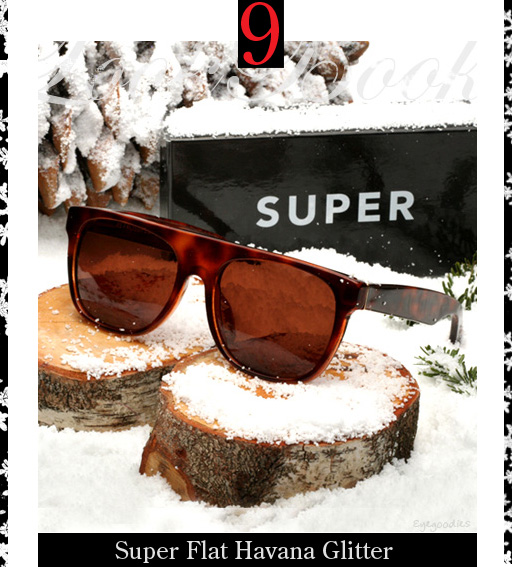 The Flat Top shape is a modern take on classic acetate sunglasses with a straight line and crisp clean edges. Pictured above in Havana Glitter, a unique tortoise color with all that glitz and glamour.
Shop Super Flat Havana Glitter >>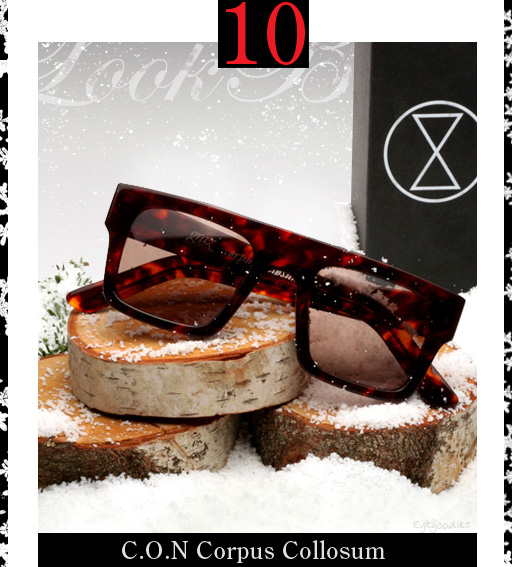 Edgy, dark and sophisticated there is something very "grown up" about Chronicles of Never Sunglasses; Something that subtley says dont f**k with me. You can read more about Chronicles of Never here.
These limited edition shades done in collaboration with Graz Mulcahy (another former Ksubi alum and now with his own label Graz eyewear) with it's straight lines, is a strong geometric style that is both futuristic and classic. Available in tortoise with brown lenses and also available in tortoise with brown gradient lenses.
Shop Chronicles of Never Corpus Collosum >>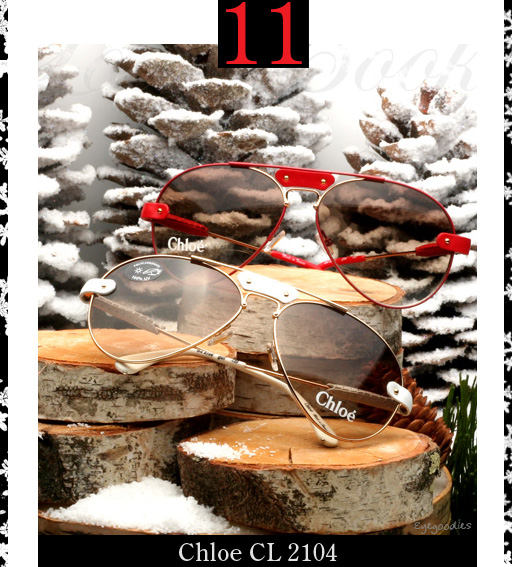 Chloe 2104 sunglasses, part of the Chloe Tamaris line, is remarkable for its traditional aviator shape and its subtle assembly of genuine leather and metal. Updated this season with a plethera of new colors including the red with gold metal and white with gold metal pictured above.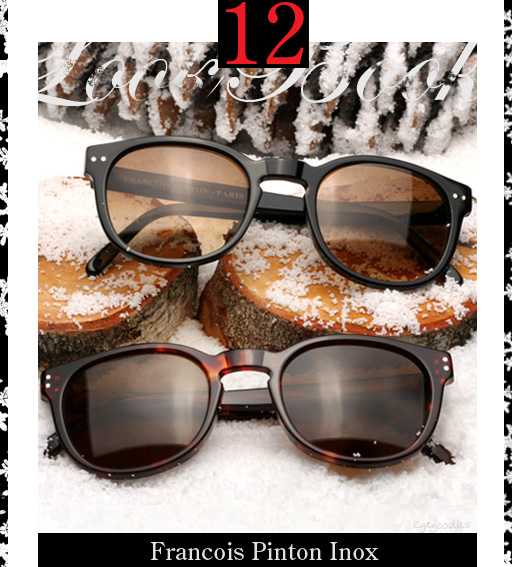 Great on both men and women, classic with exquisite craftsmanship and a certain je ne sais quoi about them. New in from Paris France we are proud to welcome the Francois Pinton Inox model sunglasses.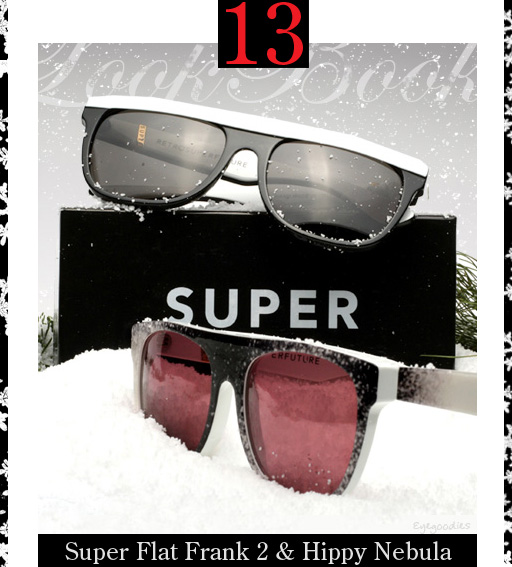 The Super Flat Frank 2 and Hippy Nebula are some of the rarer unique Flat Tops from Retro Super Future. Restocked in limited quantity.
Shop Super Flat Frank 2 >> | Hippy Nebula >>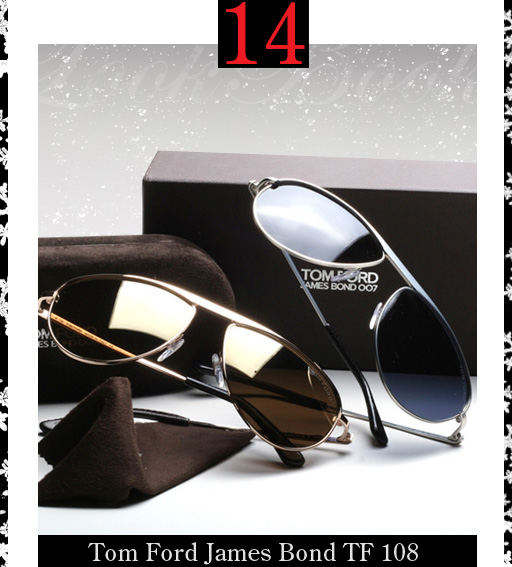 Limited Edition Tom Ford James Bond 007 TF108 are the exclusive shades featured in the latest James Bond movie " Quantum of Solace ". These classic, yet sleek and modern aviators, worn by 007 Daniel Craig throughout the film, are sure to be the perfect James Bond 007 accessory.
Shop Tom Ford James Bond Tf 108 >>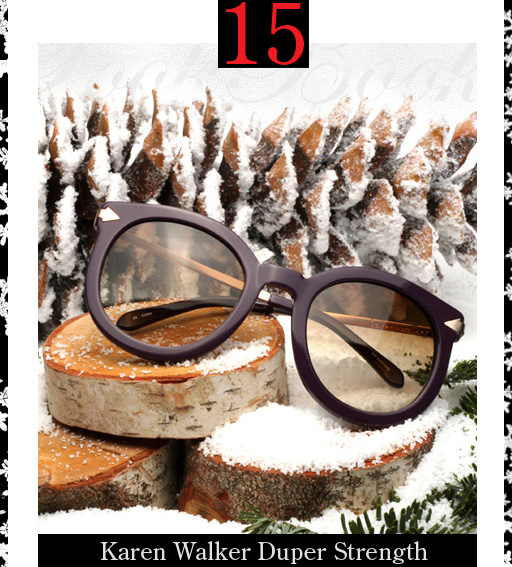 Karen Walker Duper Strength Solid Grape Sunglasses are plastic oversized round P3 shaped frames. Vintage inspired circa late 70's early 80's, channeling Annie Hall.
Shop Karen Walker Duper Strength >>
For this and more items be sure to check out our New Winter Look Book >>