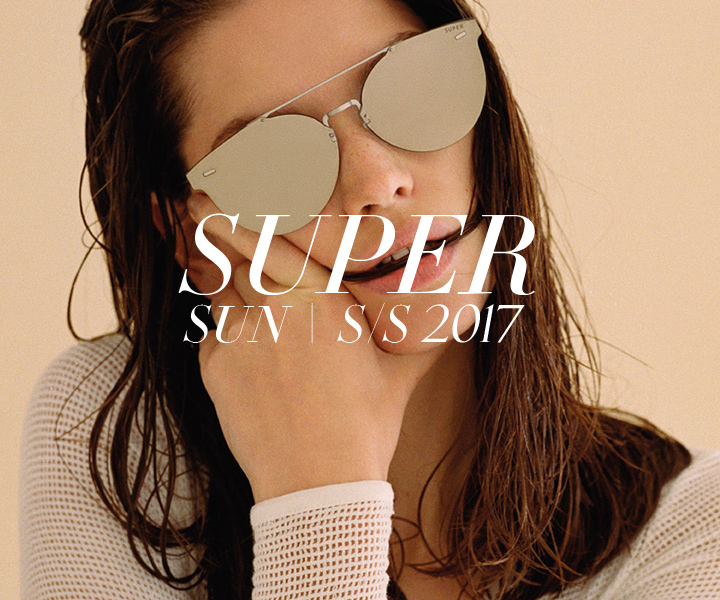 The other week, we unveiled Super's Spring/Summer 2017 Optical collection. Now we showcase the vibrant new range of shades, which draws inspiration from craftsmanship, material, and technological innovation to shape their avant–garde design.
This season is highlighted with further exploration of Super's groundbreaking Tuttolente ("Total Lens") series.  Expanding into fan-favorite styles such as the "Jaguar Tuttolente", which maintains its defining metal structure. As expanding with the newly designed feminine cat-eye "Zizza Tuttolente", which is rendered in full-on pink mirror lenses.  Finally, the completely original and ingenious "Duo-lens" incorporates a lens-in-lens technique to simulate the structure of traditional eyewear, yet it is entirely made of two separate lenses.
The collection:

The latest addition to the groundbreaking all-lens series of eyewear. Carefully moulding the silhouette, the brand's designers have eliminated the acetate structure joining the lenses directly onto the metallic bridges and temples.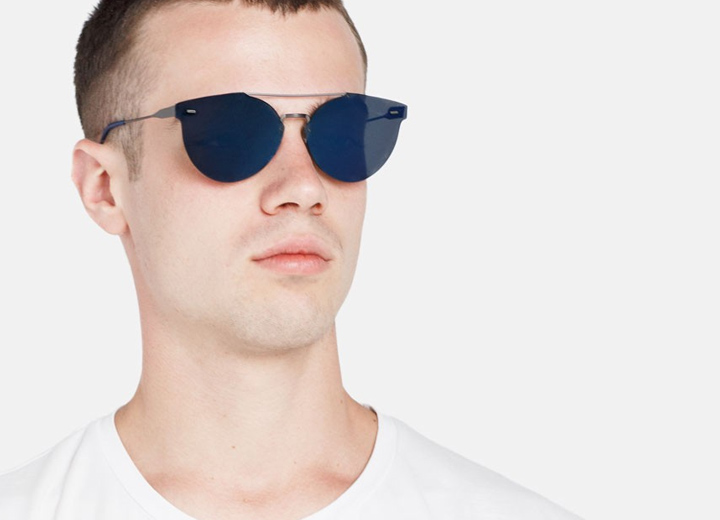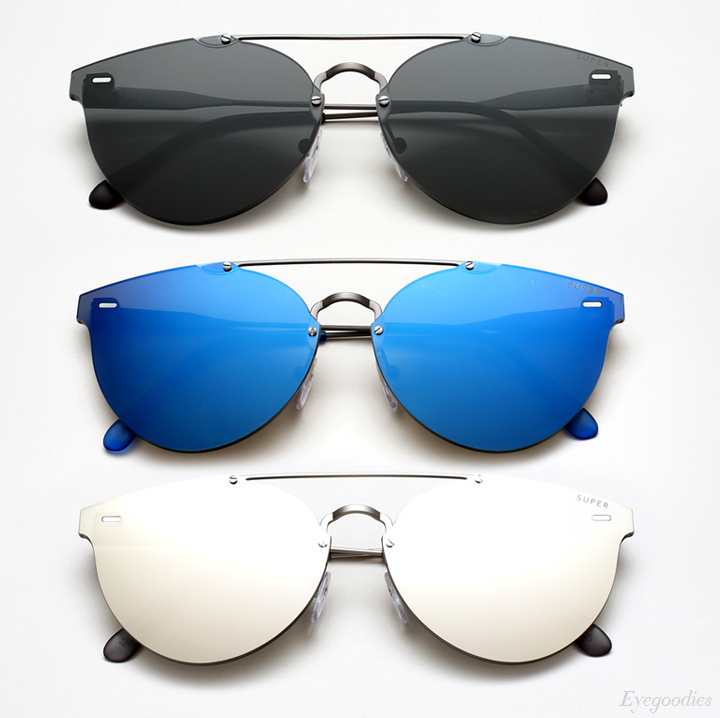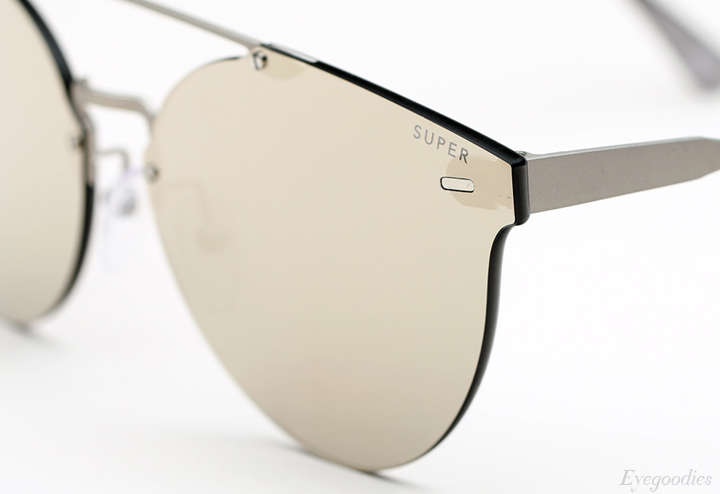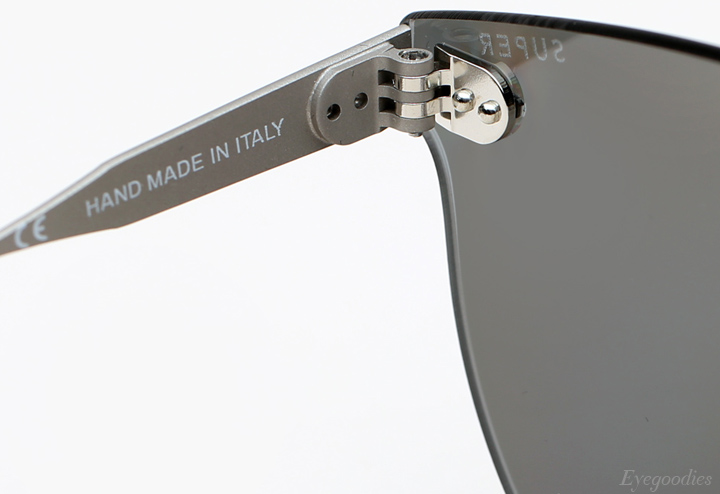 SHOP Jaguar Tuttolente Sunglasses | Available in:
Ivory >>
Blue >>
Black >>

This version of the Tuttolente, the Duo-Lens, is a unisex design made entirely out of two separate lenses that create the illusion of a traditional frame structure. Here, lens elements of two complementary colors, black lenses for what we traditionally associate for the frame, was paired together with silver mirror lenses for the "lens portion" – the result is undoubtedly original.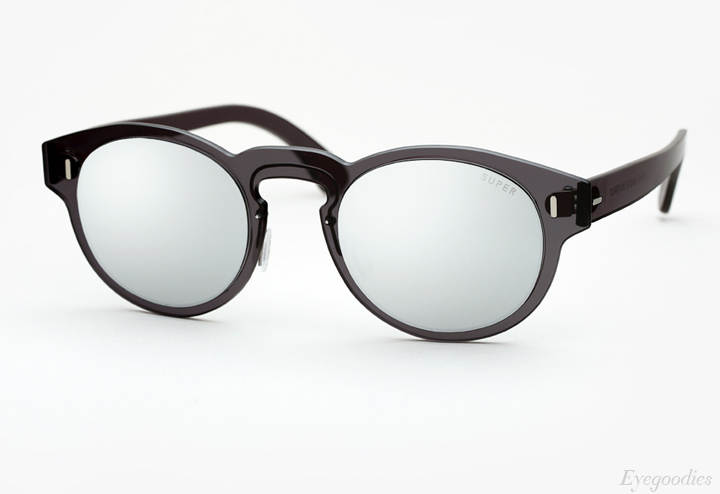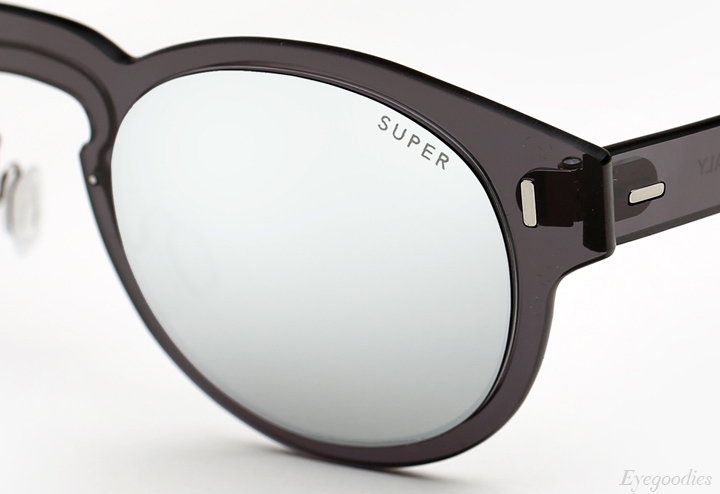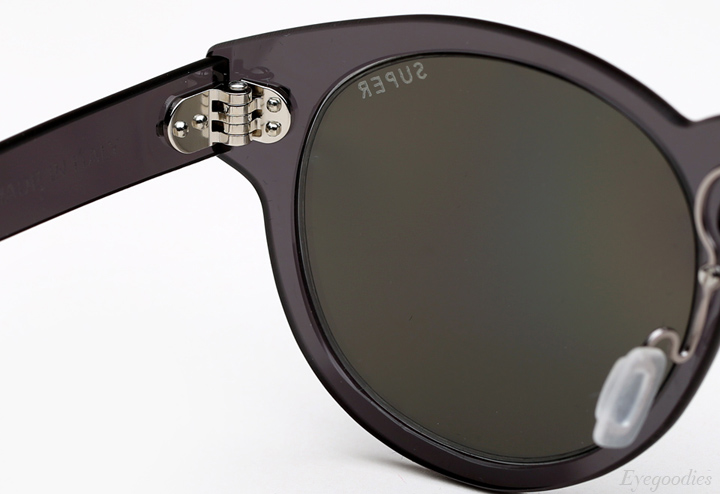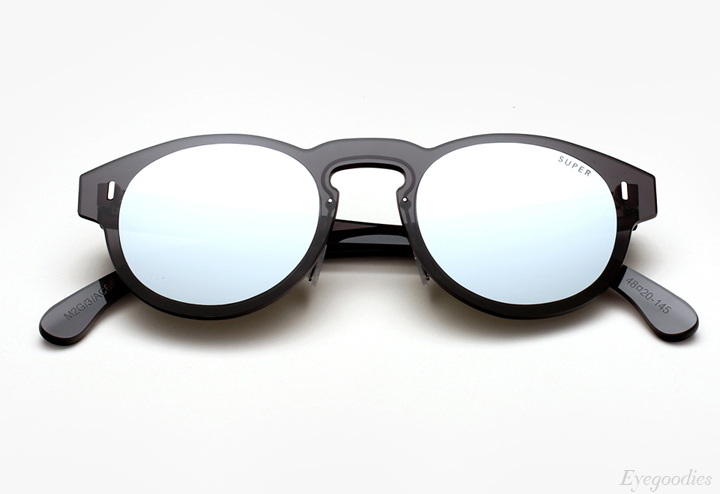 SHOP Super Duo-Lens Paloma Silver & Black sunglasses >>

Arca Infrared is characterized by a unique and innovative lens designed by the world renowned ZEISS. The lenses' subtly reflective surface presents a prism of brilliant tones—from blue through purple to red—that blends perfectly with the rich havana acetate of this unique metal and acetate frame.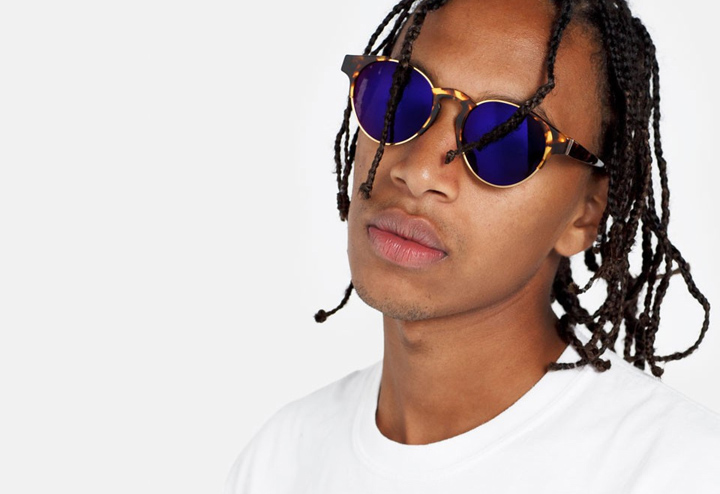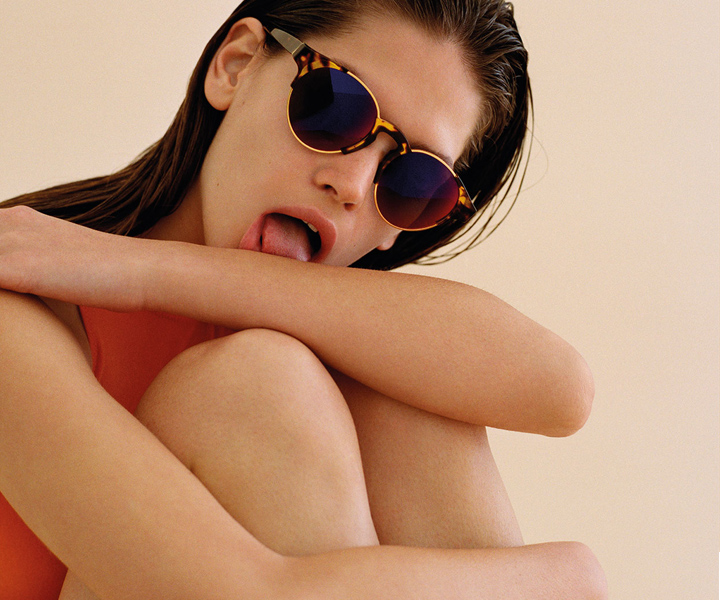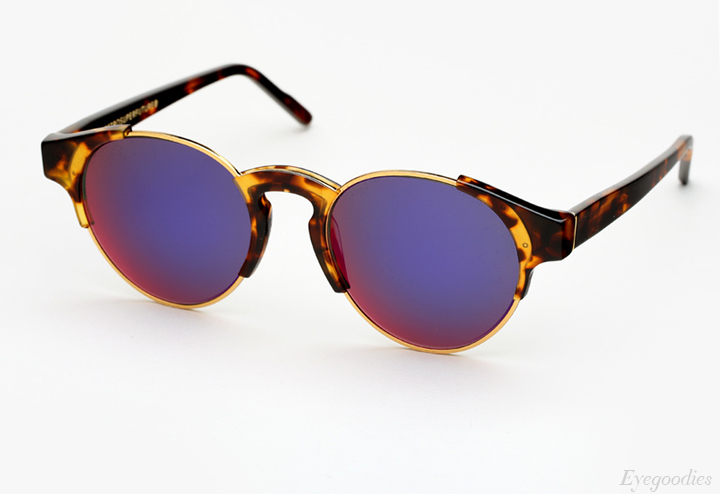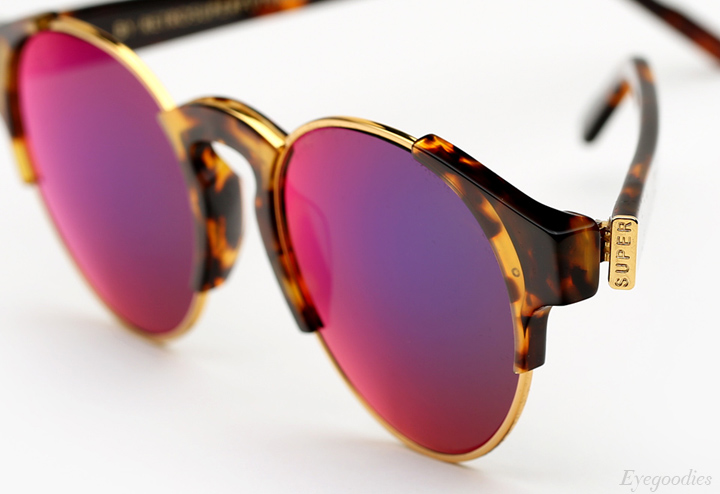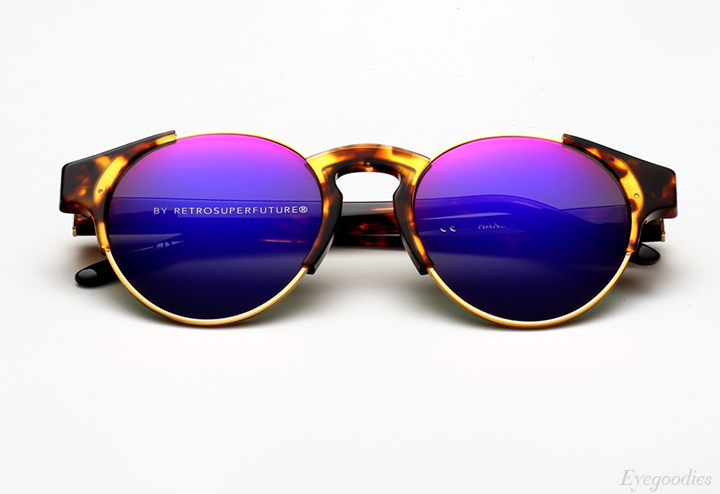 SHOP Super Arca Infrared sunglasses >>


A new shape into the Super line-up. The Zizza Tuttolente is a sleek cat-eye made from a single sheet of lightweight vibrant pink mirrored lenses produced by the world renowned lens manufacturer Zeiss, which comprises both the front and arms.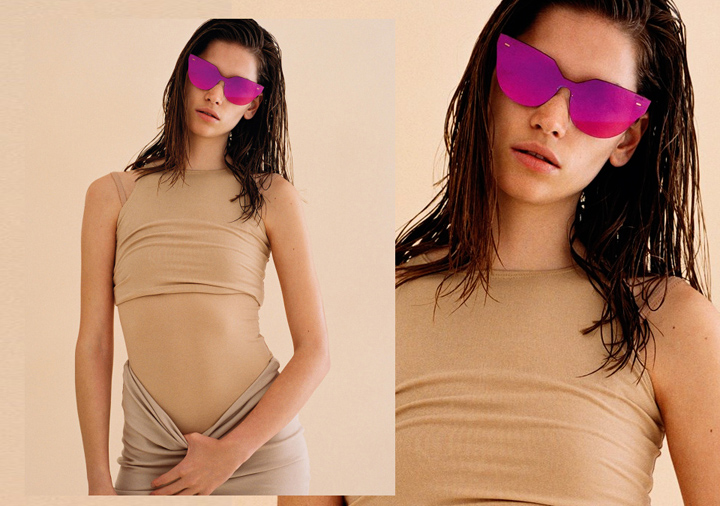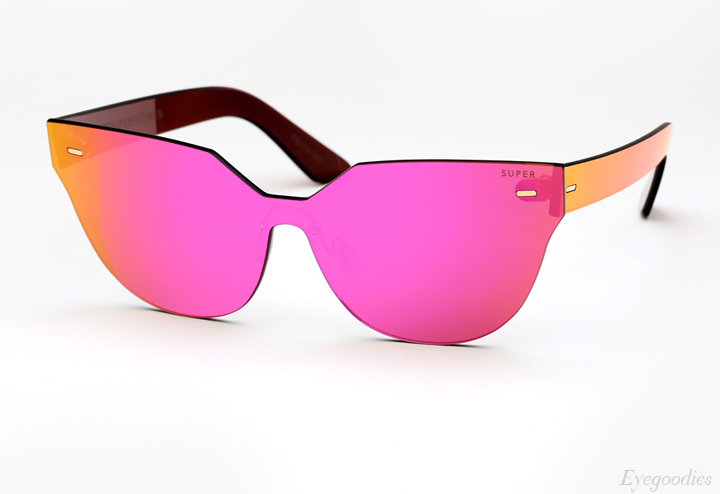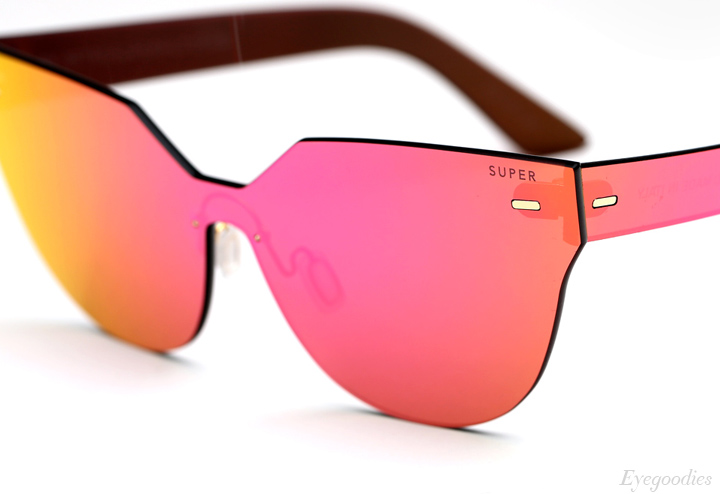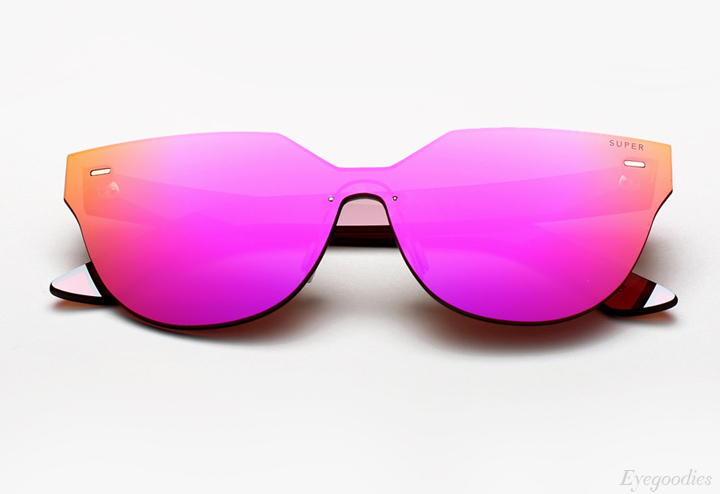 SHOP Super Zizza Tuttolente Pink sunglasses >>
SHOP ALL SUPER SUNGLASSES >>
SHOP ALL SUPER EYEGLASSES >>