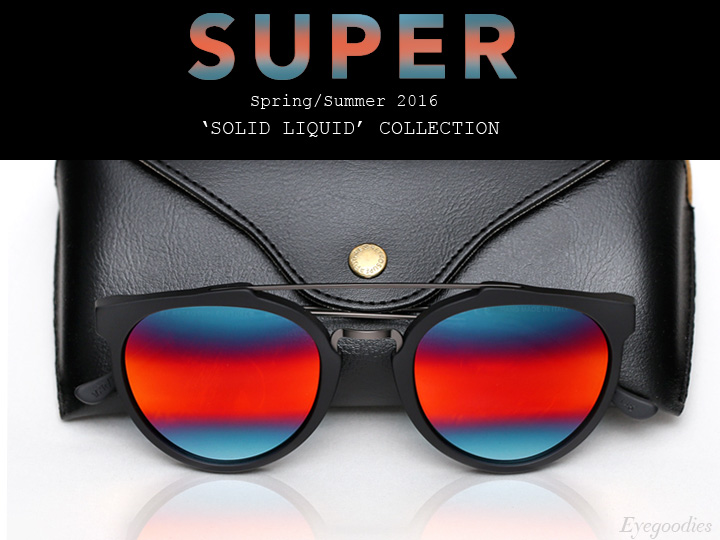 We are proud to present Super sunglasses new Spring/Summer 2016 "Solid Liquid" collection.
This season, Super juxtaposes darker acetates with splashes of color, edging classic designs toward contemporary.  The new assortment of shades is both lively and technical as it utilizes various materials, unique acetates, and vibrant colorways.
Standouts include the hypnotic "M3″ series, featuring wild double gradient triple mirror Zeiss lenses, even better in person. As well as the tone-on-tone all stainless steel "Synthesis" series, crafted from a single sheet of metal.
Without further delay, checkout all the new additions below: